Again it's about hair - this time it's the style....
Wieder geht es um Haare - diesmal ist es die Frisur....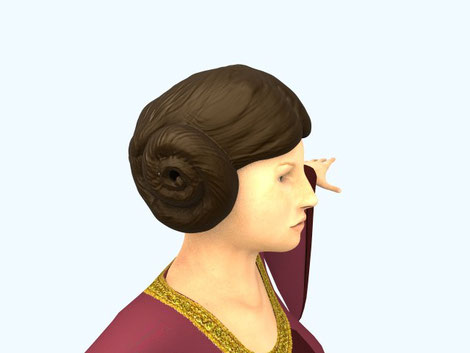 The court-ladies don't have an important role in the story, except that they are a MUST for a castle! But there's on specific lady, who wins one of the four friend's heart. To find out who's heart it is, you need to read the story!
Die Hofdamen haben nicht unbedingt eine wichtige Rolle in der Geschichte, ausser dass sie einfach zu einem Schloss dazugehören. Aber das ist eine Dame, die das Herz eines unserer Freunde gewinnt. Wessen Herz es ist findest Du heraus, wenn Du die Geschichte liest!