The giant has got his texture - yeah! See his unconventional jacket!

Der Riese hat seine Textur bekommen! Er hat eine etwas unkonventionelle Jacke...

Finally you see the textured model. This is a nice and gentle giant, he's a scientist and an old collegue of Wisbert. His name is 'ponderhead' (an adequate translation is still missing) and he's a hundred years old.
It's not so easy to find cloths that are big enough for him. So maybe the mindful observer has already noticed, that his jacket is made of carpets ;-)

Schließlich das texturierte Modell. Hierbei handelt es sich um einen sanften Riesen-Wissenschaftler, einen alten Kollegen von Wisbert. Sein Name ist Grübelkopf und er ist schon einige hundert Jahre alt.
Als Riese ist es natürlich nicht so einfach, passende Kleidung zu finden. Auch Stoffteile, die groß genug sind, um sich welche zusammenzunähen sind Mangelware. Und wie der aufmerksame Beobachter vielleicht bemerkt hat, hat sich Grübelkopf seine Jacke aus Teppichen zusammengenäht;-)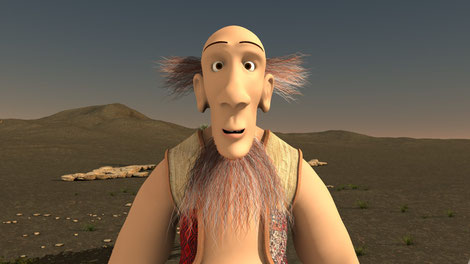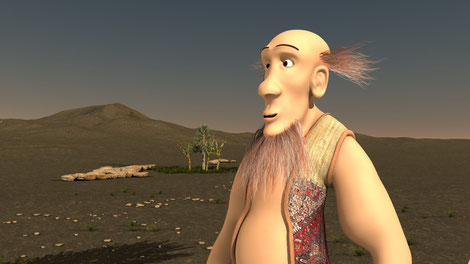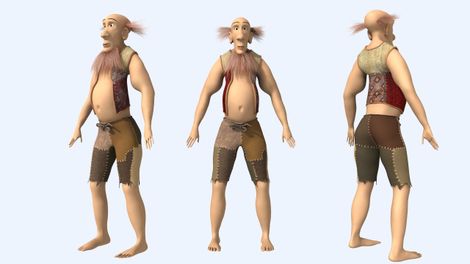 The next update of this blog will be on Friday, 28-th of August! Stay tuned!

Die nächste Aktualisierung des blogs gibt es am Freitag, den 28.8.! Schau wieder vorbei!