Die Bewohner des Fjord-Landes sind eher raue Gesellen - sieh selbst!

The people of the fjordland are more rough guys - have a look!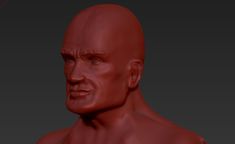 Zuerst entwarf ich das Gesicht in Zbrush und nahm dafür den Schauspieler Kelsey Grammer (X-Men - The Beast) als Modell, sein Gesicht erschien mir passend.
First I designed the head in ZBrush. I used the actor Kelsey Grammer as 'model' (X-Men - The Beast), his face seemed to be appropiate.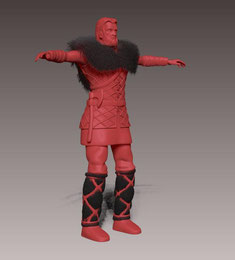 Eine Herausforderung war das Muster der Leder-Jacke, ich benötigte ca. eine Woche, um es auf die Reihe zu bekommen, wie ich das schön geometrisch modellieren kann.
A challenge was the pattern on his leather-jacket, I needed about a week to find a way to model it in a nice geometrical way.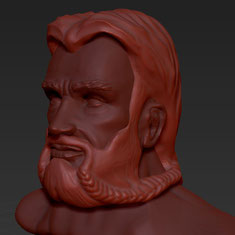 Die nächste Herausforderung waren die Haare mit den Zöpfen. Eine reine Haar-Modellierung mit Fibers in Zbrush bekam ich nicht hin, daher entschied ich mich dafür, das modellierte Mesh zu texturieren. Dafür verwendete ich gerendertes Haar.


The next challenge were the hair and the braids. I wasn't able to model it with fibers in ZBrush so I decided to texture the already modelled mesh. For the texture I used rendered hair.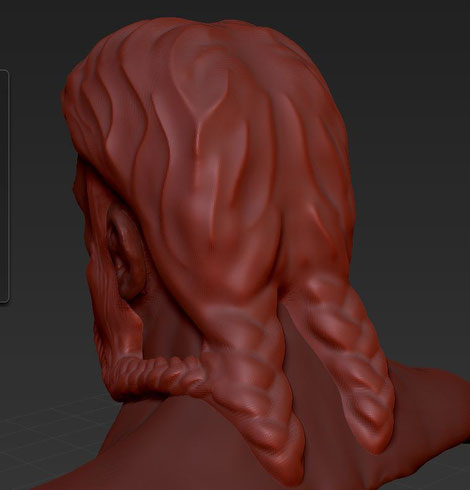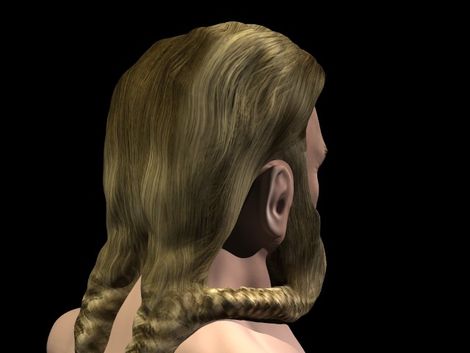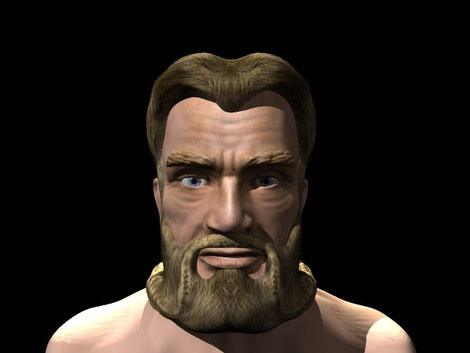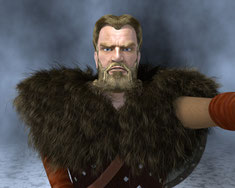 Das Fell allerdings modellierte ich mittels ZFibers in Zbrush und exportierte die Curves nach Lightwave, wo schließlich das Rendering stattfand.
The fur was modelled with fibers in ZBrush and the curves were exported to lightwave where I did the rendering.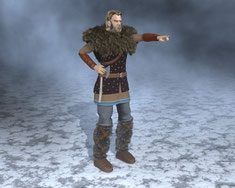 Die allgemeine Texturierung nahm ich teils in Zbrush, teils in 3D-Coat vor.
The rest of the texturing was done in ZBrush (face) and 3D-Coat (body).